Sharing Perspectives: Muslims and Christians in the Holy Land
Details

Created on Saturday, 08 October 2016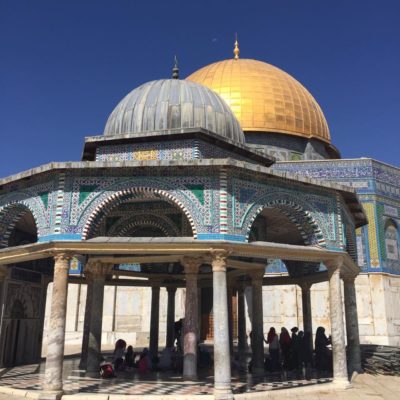 Booking has opened for the 2017 trip to Jerusalem!
Christian and Muslim participants live together as a community, based at St George's College, Jerusalem. The course runs from Thursday, March 16 to Thursday, March 23.
The 8 day visit is ideal for Muslims and Christians working in chaplaincy, as inter faith advisors, in schools and universities, with faith-based organisations and in local government and the civil service. Pairs of colleagues from the same organisation or area of expertise find new dimensions to their work together.
Participants visit holy sites of the three Abrahamic faiths, hear from experts in the field and reflect together on the significance today of the Holy Land for Christians, Muslims and Jews.
T
he course strengthens faith while encouraging new insights, perspectives and friendships.
The aim is for participants to return home resourced to promote Christian-Muslim understanding in their respective workplaces and communities.
The cost of the course, $1920, includes travel within Israel and Palestine, all meals and accommodation.  Participants are encouraged to purchase flights well in advance to secure low fares.  Bursaries are sometimes available for those whose employers are unable to meet the cost of the course.
Find further details on St George's College website and contact CMF for further details.
Asif Sadiq
, Head of Equality and Inclusion at the City of London Police, said
"The sharing perspectives course was a truly enlightening experience. It gave me the opportunity to see how much Muslims and Christians have in common and the opportunity to share my experiences and knowledge and learn from others to better our understanding of how much shared history we have and how important it is for us to learn from each other in order to demystify any misunderstanding we might have had."
Search the Site
Get involved
And sign up to receive our newsletter and get access to additional content